What you can do with Marketing Automation
Track and Respond to Customer Buying Signals
Customers exhibit what we call 'digital body language'. This form of body language can shed light on your customer's position on your Sales cycle. Digital body language can show so many things such as: whether a prospect is interested in your product, close to buying your product or will never be your customer.
All this information can be analyzed by a marketing consultant through clicks, opens, unsubscribes, repeat visits etc. With a marketing automation tool you can track all this useful data and create triggered responses for these buying signals.
Optimize The Sales Cycle
The journey of your target market from prospect to loyal customer involves a lot of activities and effort on both the business and the prospect. More effort for the business than the customer though.  Firstly, it costs you money to communicate to your customer; Secondly, you know that your competitors are waiting around the corner of dissatisfaction.
A marketing automation tool is the engine that will drive your prospect on that journey to being a loyal customer faster and efficiently. Using predefined, personalized messages to your customers along the way and nurturing them till they become loyal.
Build Stronger relationships with your Customers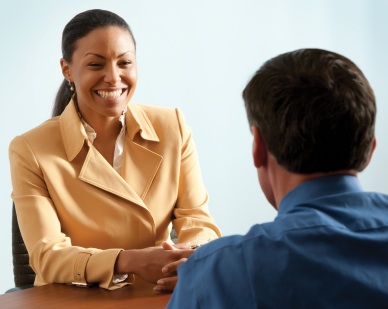 The best way to have a strong relationship with your customers is to be relevant to their needs. For example: Stop trying to sell me apple products when I have bought 3 Android products from your store. Let me put it another way –
No matter how valuable your friend, is your friendship will be strained if he constantly talks about things you are not interested in.
Businesses need to consider this fundamental reasoning to communicate with their prospects and customers effectively. With data-driven personalization,  a marketing automation tool ensures that your messages are relevant to every customer thereby creating a strong bond with them.
Engage on multiple channels with Ease
Today's customers are communicating and making buying decisions through multiple channels for different categories of products or services. They are buying because of emails, Facebook ads, phone calls and messages. For the business it becomes burdensome to interact on multiple platforms without a massive increase in resources.
What such businesses need is a tool that is flexible, simple and efficient all at the same time for executing marketing campaigns. From search engines, to social media, to web sites, to mobile phones, e-mails you can do more – without increasing resources – with the power of automation to scale your efforts.
For companies in Nigeria, NetCore a WSI partner has produced a ground-breaking marketing automation tool for businesses in Nigeria. Smartech is a cross-channel marketing automation tool that delivers communication with data-driven personalization. The marketing automation tools works simultaneously on POS, Website, Email and Mobile.  You can automate your communication with your customers by use of landing page forms, Email newsletters, Voice Calls and SMS messages.
Do not waste more money sending messages that are not relevant to your customers. Let our marketing consultants and robust platform automate your  customer communications to grow your business. You NEED marketing automation with Smartech. Contact a WSI Digital Marketing Expert
To find out more about any of WSI's digital solutions,